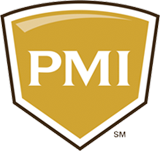 Maintenance Request
Maintenance Form
For your protection all maintenance requests MUST be in writing, simply fill out the form to the left and we will address your maintenance issue. If it is an emergency that requires immediate attention, please call (678) 782-1004.
Upon submission of this request you may be contacted by email to confirm the details of the request or for additional information of the issue. Please make sure you answer any replies you receive from the maintenance department otherwise your request may be delayed.
If this is a life threatening emergency call 911 immediately.
Important
Repair or damage caused by your negligence or misuse is your responsibility. In such cases, repairs will be made, but you will be charged for the cost of the labor and materials. Damages or plumbing stoppages caused by your negligence or misuse will be paid by you.
Maintenance Fix Guide

100 Glendalough Ct
Suite D2
Tyrone, GA 30290
Each franchisee is independently owned and operated and Property Management Inc. and Property Manager Websites
are not responsible for any representations, warranties, covenants or obligations of Franchisee.
PMI Georgia is committed to ensuring that its website is accessible to people with disabilities. All the pages on our website will meet W3C WAI's Web Content Accessibility Guidelines 2.0, Level A conformance. Any issues should be reported to Management@PMiGeorgia.com.
Website Accessibility Policy