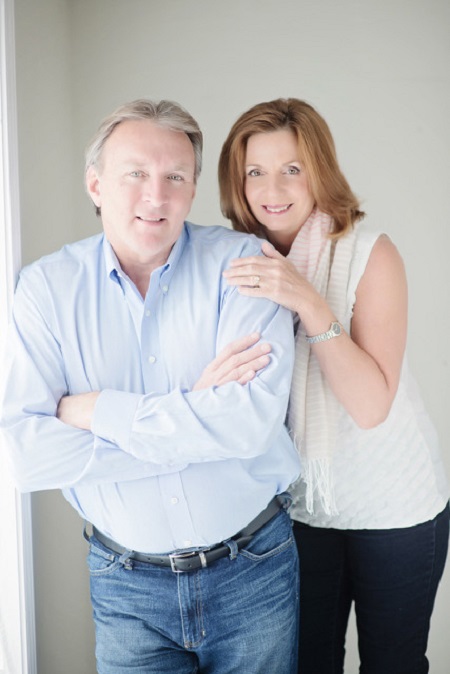 Through hard work and determination, husband-and-wife entrepreneurs Chris and Donna Littleton found success in the property management industry and continue to grow their business, PMI Georgia, as Property Management Inc. (PMI) franchise owners. In addition to being PMI franchise owners, the Littletons serve as Regional Mentors to PMI property managers in the state of Georgia, helping and guiding them to grow their own franchises.
The Littletons' relationship predates their career in real estate, to when they were both working the airline industry. After 9/11, corporate downsizing left the couple unemployed. "With two young daughters at home, we had to find a way to secure a better future for our family," said Donna. Their search led them to real estate investing and they opened Real Market Experts of Atlanta, a real estate firm specializing in locating and selling turnkey rental properties to investors, in 2004. "Negotiating great deals came easy for us," Chris commented. "The challenge was finding a good property manager and a team we could count on for maintenance and repairs." To meet the needs of their clients, they started two more companies, Solutions Realty Network, a property management company, and Home Pro Solutions, a general contracting company performing renovations and maintenance for rental homes. "We believe real estate is a great investment because it gives you more control than you have with many other investments, so we've made it our business to become experts on all aspects of owning rental property," Donna explained.
Donna became aware of PMI when a former employee opened his own business by purchasing a PMI franchise. After researching PMI thoroughly, the Littletons saw the advantages of being part of a larger network of property managers and decided that the tools, support and brand strength that PMI had to offer was too good to pass up. "We were very blessed to be as successful as we had been with limited guidance and no prior experience in property management," Donna said. "With the systems and resources available through PMI, we knew we could take our business to the next level and achieve our goals and dreams." Solutions Realty Network converted to PMI Georgia in 2017 and the Littletons joined the PMI family not only as franchise owners but as regional mentors, sharing their expertise with other PMI owners.
The Littletons credit their success in one the most competitive property management markets in the country to great customer service and knowledge of the litigious aspects of the business. "As property managers, we're here to mitigate risk for our owners," Chris said. "Being educated and current on legal issues allows us to do that." The future looks bright for the Littletons as they continue as both life and business partners. "It's hard to imagine what life would be like if we went our separate ways in the morning," said Donna. "The business has had its ups and downs, but we've always been in it together and worked through the challenges and celebrated successes together."
About Property Management Inc.
Property Management Inc. is a property management and real estate services company providing leading-edge technology, training, systems to more than 200 franchises. The PMI network manages more than $7 billion in assets globally and is recognized as a leading property management franchise. Its innovative franchise program provides the only platform that unifies the four pillars of property management: residential, commercial, association, and vacation. PMI is currently named on the Inc. 5000, Entrepreneur's Franchise 500 list as "Best in Category" winner for 2017 and 2018. For more information, please visit www.propertymanagementinc.com.